Bridal Grooming Tips for every Bride
The big day is nearing and so is her excitement and stressed workload. Besides all the preparations and tensions, one thing constantly strikes her mind every passing minute. She wants to look the best on her special day.
Brides get these panic attacks and this is very common and natural. So to overcome these thoughts, she books her appointment in the most expensive clinics or gets some bad tips from the inexperienced. Stop fretting now and read carefully. Brides-to-be, your skin's beauty lies in your hands. You have the control and it's up to you to make it look radiant and beautiful. By sincerely following the bridal grooming tips, you can get those parlor looks. And the best part, it is affordable and you can also rope in your friend or sister to accompany you.
Check out the following and start right away. The sooner you start, the faster is the outcome.
Explore More About : Pre-Bridal Skin Care Tips
Go the Natural way
Your body and face have been constantly been exposed to chemicals 24/7. Give it a break and detox your body. Natural products are free from all kinds of chemical properties. Start using it two to three months before your wedding day and see the difference yourself.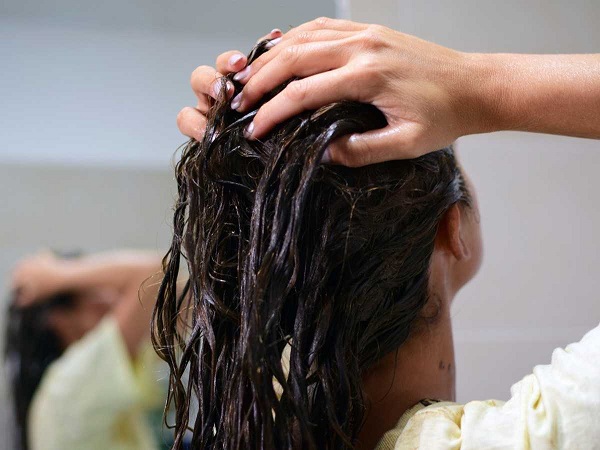 It's time for hair spa
While taking deep care of your skin, you miss out on the next prime part – your hair. This is very important and makes sure you go for the hair spa at least 3-4 days before the special day. With all the excitements, traditions and rituals, your hair loses its strength and as a result, it makes it look dull and grey. Therefore, by taking the right charge, your hair can play the crown role perfectly.
Lighten those secret stretch marks
Welcome to the real world, where every soul sure has those cringy stretch marks. We also have been avoiding those marks for so many years but it's time that you take note of it. Start massaging with olive oil or anti-stretch mark cream over the affected area and get ready to flaunt those sexy curves. Mostly, this technique works before the stretch mark makes its appearance, but it is ok to start after it too. These massages will lighten the marks and will make it next to impossible to be seen in the naked eye.
Clean, Tone and Moisturize
This step can in no way be avoided. One can look beautiful only with healthy skin and not from its tone. Start repairing your skin months before your special day, to make a lasting impression on your audience.